all 4 hue
The reference app for the perfect automation and control of up to 5 Philips Hue bridges.
Download
Android, iOS, Mac OS, Windows 10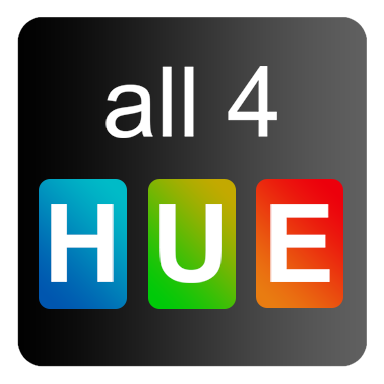 Unlimited possibilities
Control and configure your Philips Hue lighting system completely according to your wishes with the most comprehensive and best-rated app for Philips Hue.
Rooms
Divide lights into rooms, zones and lighting groups
Scenes
Create and use scenes with beautiful color configurations
Accessories
Perfect the interplay between accessories such as switches, dimmers, motion sensors and lamps or rooms completely according to your own wishes
Timer & Alarms
Control the lights with alarms and timers at specific times
5 Hue Bridges
Organize, control and configure up to 5 Hue bridges
Effects
Enjoy Hue Entertainment effects such as bonfire, disco, color loop (not with iOS / Mac OS)
Broad availability
Benefit from the app availability for all popular operating systems and the full compatibility between the corresponding app versions.
Dr. René Wahl
Software "Made in Germany"
Contact
Please write in English or German.